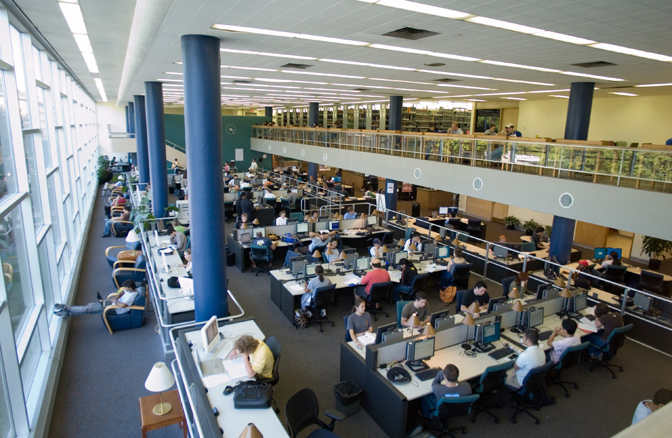 This award, offered in 2018-2019 for the first time, provides Georgia Tech with the opportunity to acknowledge the value of scholarship of teaching and learning articulated by Boyer's Scholarship Reconsidered (1990), and exemplified by the Carnegie Academy for the Scholarship of Teaching and Learning. This award is intended to encourage and support the work of faculty whose scholarship focuses on the instructional mission of the institution. The recipient will receive $3,000.
This award replicates the USG's Board of Regents' Teaching and Learning (SOTL) Award. The campus winner will be Georgia Tech's nominee for the Regents' award in the upcoming year.
Questions? Contact Joyce Weinsheimer.
Timeline
Nomination packets are due by 5 p.m. on February 1.
Awards will be presented at the Faculty/Staff Honors Day Luncheon in April.
Eligibility and Selection Criteria
Current full-time faculty members of any rank are eligible for nomination.
The award committee will look for persuasive evidence that nominee has:
Engaged in the systematic examination of issues about student learning and instructional conditions which promote the learning, building on previous scholarship.
Documented the use of strategies for investigating and evaluating the impact of teaching practice on student learning, anchored in the research institute.
Engaged in scholarship that is public, peer reviewed, and critiqued.
Produced scholarly work which contributes new questions and knowledge about teaching and learning.
Developed a well-articulated teaching philosophy that drives research questions.
Documented the dissemination of their scholarship results.
Served in a formal or informal leadership role to promote and support SOTL on their campus or beyond.
Nomination Procedures and Process
The nomination packet is limited to 20 pages, including any appendices (1" margins, minimum 12-point font for each section below). Incorporating every kind of evidence will be impossible. Instead, each nominee will want to select only the strongest and most relevant evidence. Each packet must include the following information:
A Table of Contents for the portfolio. NOTE: The TOC does not count toward the maximum of 20 pages.
A nomination letter.
A teaching philosophy narrative that outlines how their research questions and the related goals, theories, and methods of their scholarship activities support their teaching philosophy (1-2 pages).
Data/evidence of the impact of their teaching techniques/pedagogies on student learning and its potential impact on teaching and learning in the discipline (3-5 pages).
A condensed curriculum vitae that includes relevant SOTL presentations, articles and/or publications (2-3 pages).
One or two letters of support from colleagues qualified to comment on the value and quality of the nominee's scholarship of teaching and learning activities, and its impact in improving undergraduate/graduate education. These letters should describe how the nominee's activities have contributed knowledge in the field and how it has enhanced the learning of students.
All documents must be combined into a SINGLE pdf file and uploaded to Georgia Tech's awards portal: https://gatech.infoready4.com.
Packets that exceed 20 pages or do not meet the formatting requirement will not be accepted.
---
Previous Winners
2019
Ashok Goel, Professor, Interactive Computing (Nomination Packet)
Dr. Ashok Goel is a leader in innovation, especially in his use of artificial intelligence to teach about artificial intelligence. In 2016, he and his research laboratory created a virtual teaching assistant named Jill Watson to automatically respond to frequently asked questions in the Knowledge-Based Artificial Intelligence course. Dr. Goel collected early evaluations of the course and used the results to improve the technology. He's shared his research in over a dozen publications and has been featured by major media outlets. Recently Dr. Goel received the Outstanding Al Educator Award from the Association for Advancement of Artificial Intelligence for "his sustained excellence in teaching."