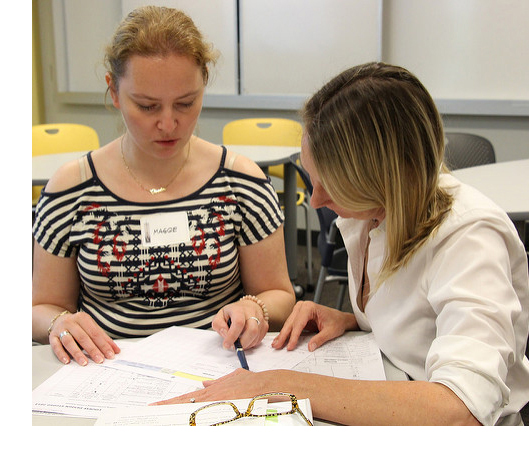 If you would like to schedule a virtual consultation with a CTL faculty member to discuss your questions about the different teaching modes for Fall 2020, please complete this form.
The Center for Teaching and Learning (CTL) offers confidential, individual consultations to faculty, postdoctoral scholars, and instructors across campus. We are happy to talk with you about any aspect of college-level teaching and learning. Our goal is to identify your needs and to provide you with relevant feedback, resources, and guidance to support your work.
For example, our faculty development specialists can help you:
Design or redesign a course or syllabus.
Identify teaching strategies aligned with your teaching and learning goals.
Implement evidence-based teaching strategies.
Generate new ideas for assignments, projects, and other course activities.
Develop assessments and rubrics to measure and provide feedback on student learning.
Develop and/or incorporate educational technology effectively into your course.
Plan and implement assessments for education-related grant proposals and research.
Interpret feedback on teaching and/or CIOS scores.
Mentor graduate students.
Contact us at ctlhelp@gatech.edu for more information.