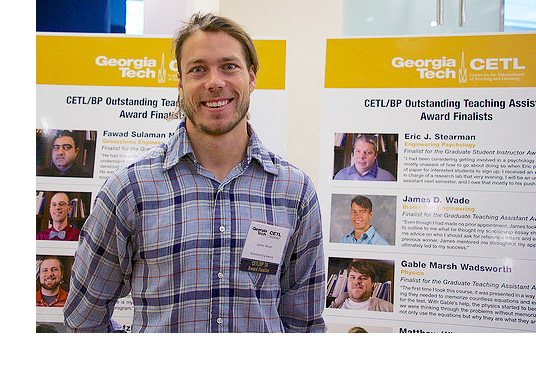 Whether it's sharing teaching strategies or providing support to teaching assistants (TAs), the Center for Teaching and Learning's (CTL's) interactive programs and special events aim to support graduate students in providing effective and innovative learning experiences.
Programs
Workshops. These interactive workshops are designed to let you collaboratively explore and share practical, evidence-based best practices on pedagogical themes, and to gain new insight as you are equipped and inspired to try new things in the classroom.
Book Group. CTL's book group offers an opportunity to meet with a diverse group of faculty, postdocs, and graduate students each semester to discuss two books that focus on issues related to teaching and learning in higher education. A lively and relaxed setting combined with light refreshments provides an ideal opportunity to share teaching experiences and to gather new teaching ideas.
Tech to Teaching Certificate. Designed for graduate students interested in pursuing a faculty teaching career, participants will develop a thorough understanding of the scholarship of teaching and learning, as well as demonstrate their ability to apply these skills in the classroom.
Special Events
Celebrating Teaching Day. Every spring, CTL hosts Celebrating Teaching Day as a time for select graduate students and faculty to gather together to showcase pedagogical research and teaching accomplishments from the past year. It's an opportunity for instructors from across campus to reflect on practices and strategies that enhance student learning, and to celebrate Georgia Tech's educational efforts. The event typically includes a luncheon, a guest speaker, a brief program honoring teaching excellence, and a poster display session where members of faculty learning communities, the Brittain Fellows, and other campus constituents highlight ongoing projects, initiatives, and research they have engaged in during the year.
Teaching Assistant (TA) Orientation and International TA Orientation. At this event (offered prior to the start of each semester), new graduate and undergraduate TAs learn about their roles and responsibilities, policies that govern their work, and techniques to be effective TAs.