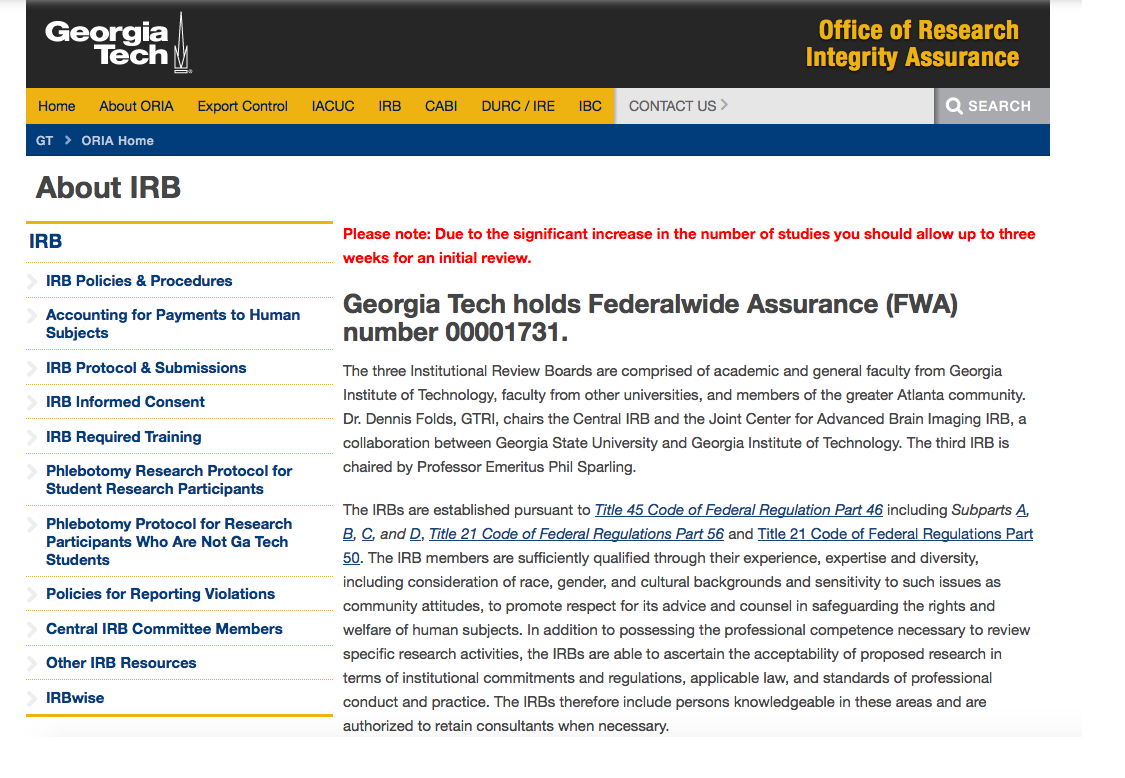 When you're designing your teaching and learning research study using your students as human subjects (whether they are your students or the students of colleagues), you will need to obtain authorization from the Institutional Review Board (IRB), which is overseen by the Office of Research Integrity Assurance. The first step for all researchers involved with designing and conducting the study or working with the study data is to get certified.
Once you're certified, you can use the online IRB application resource called "IRBWISE" to submit your information for approval.
The following example templates and additional resources are designed to be used with the IRBWISE system. For the most part, you can simply edit the red text to suit your needs, then cut and paste in the online system when you are ready to do so.
IRB Protocol Templates (replace the text in red with your study-specific information)
Consent Forms for Surveys
Consent Forms for Focus Groups
Consent Forms for Classroom Work Products/Action and Scholarship
Additional Resources
(Please note, the IRB application process and requirement are not static. The template and examples provided here represent a snapshot of the web application process and materials. If used toward your application process, some information may appear differently than presented in this documentation. And some requirements may have changed. While the IRB has previously approved the information found in these templates, that is not a guarantee for further approval. The IRB has not endorsed the content of this website.)