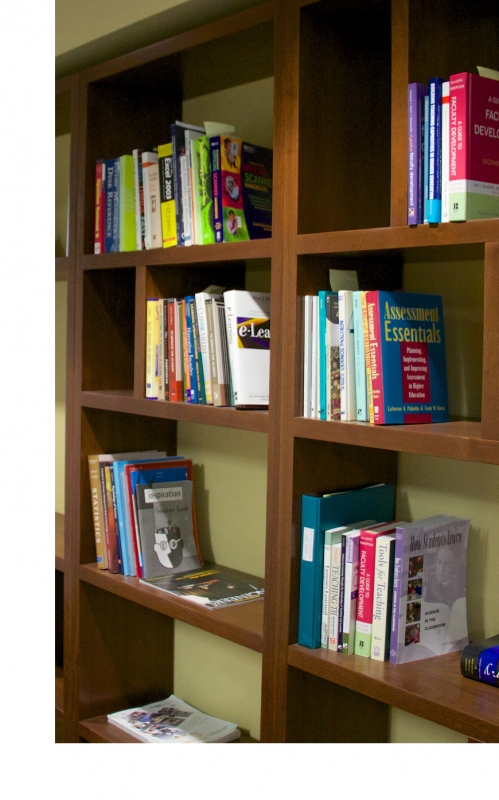 The Center for Teaching and Learning's book club offers an opportunity to meet with a diverse group of faculty, postdocs, and graduate students each semester to discuss two books that focus on issues related to teaching and learning in higher education. A lively and relaxed setting provides an ideal setting in which to share teaching experiences and to gather new teaching ideas.
Spring 2020 Schedule
Wednesdays, 4 - 5 p.m. in Clough 466A
I Love Learning; I Hate School (link)
An Anthropology of College
by Susan D. Blum (2017)
February 5 and February 12
We plan to order enough copies of these books for the first 10 people who register. After you register, we will let you know when they have arrived, and you can stop by our office (Clough 457) to pick up your copies.
Questions? Email Evan Mallen (esmallen@gatech.edu)
---
Past Books
Earth in Mind by David Orr (Fall 2019)
The Case Against Education by Bryan Caplan (Fall 2018)
Why Students Resist Learning edited by Anton Tolman and Janine Kremling (Fall 2018)
Creating Wicked Students: Designing Courses for a Complex World by Paul Hanstedt (Summer 2018)
Dynamic Lecturing: Research-Based Strategies to Enhance Lecture Effectiveness by Christine Harrington and Todd Zakrajsek (Spring 2018)
Life beyond Grades: Designing College Courses to Promote Intrinsic Motivation by Martin Covington, Linda von Hoene, and Dominic Voge (Spring 2018)
The Spark of Learning: Energizing the College Classroom with the Science of Emotion by Sarah Rose Cavanagh (Spring 2017)
Paying the Price: College Costs, Financial Aid, and the Betrayal of the American Dream by Sara Goldrick-Rab (Spring 2017)
Minds Online: Teaching Effectively with Technology by Michelle D. Miller (Fall 2016)
Are you Smart Enough?: How Colleges' Obsession with Smartness Shortchanges Students by Alexander W. Astin (Fall 2016)
The Two Cultures by C.P. Snow (Spring 2016)
Becoming a Critically Reflective Teacher by Stephen Brookfield (Spring 2016)
Teaching What You Don't Know by Therese Huston (Fall 2015)
Make it Stick: The Science of Successful Learning by Peter Brown, Henry Roediger, III, and Mark McDaniel (Fall 2015)
How College Works by Daniel Chambliss and Christopher Takacs (Fall 2015)
The Power of Mindful Learning by Ellen J. Langer (Spring 2015)
Whistling Vivaldi: How Stereotypes Affect Us and What We Can Do (Issues of Our Time) by Claude M. Steele (Spring 2015)
Who Owns the Learning by Alan November (Fall 2014)
The Engaged Campus: Certificates, Minors, and Majors as the New Community Engagement by Dan W. Butin and Scott Seider, Editors (Fall 2014)
The Courage to Teach by Parker Palmer (Spring 2014)
Cheating Lessons: Learning from Academic Dishonesty by James Lang (Spring 2014)
Thinking About Teaching and Learning: Developing Habits of Learning with First Year College and University Students by Robert Leamnson (Fall 2013)
Teaching Naked: How Moving Technology Out of Your College Classroom Will Improve Student Learning by José Antonio Bowen (Fall 2013)
The Learning Paradigm College by John Tagg (Spring 2013)
The Art of Changing Brain: Enriching the Practice of Teaching by Exploring the Biology of Learning by James Zull (Fall 2012)
My Freshman Year: What a Professor Learned by Becoming a Student by Rebekah Nathan (Spring 2012)
Teaching What You Don't Know by Therese Huston (Fall 2011)
What the Best College Teachers Do by Ken Bain (Spring 2011)