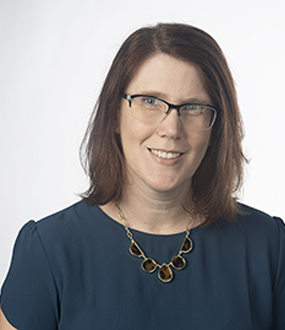 Teaching and Learning Specialist
Rebecca Pope-Ruark is the teaching and learning specialist for the Center for Teaching and Learning (CTL). She works with faculty interested in improving their teaching practices through classroom action research, evidence-based teaching methods, and the Scholarship of Teaching and Learning (SoTL). Rebecca earned her Ph.D. in Rhetoric and Professional Communication from Iowa State University. Prior to joining the CTL team, she served for 12 years on the faculty of Elon University, teaching professional writing and rhetoric in the Department of English and, most recently, spearheading design thinking initiatives for Elon College, the College of Arts and Sciences. Rebecca is the author of Agile Faculty: Practical Strategies for Managing Research, Service, and Teaching (University of Chicago Press, 2017), a faculty development book that adapts the Scrum project management framework common in software development for faculty work. Her co-edited collection, Redesigning Liberal Education: Innovative Design for a Twenty-First-Century Undergraduate Education, (Johns Hopkins University Press, 2020) is now available.
Her research interests include adapting Scrum for student collaboration and faculty development, programmatic innovation in liberal education, and faculty wellbeing and burnout. At Georgia Tech, Rebecca works with faculty in the Hesburgh Teaching Fellows and Provost Teaching and Learning Fellows programs, co-editing the Teaching at Georgia Tech faculty guidebook, co-faciliating professional development workshops on teaching topics, and managing CTL communications.